Leather of the dead Ghost
Acryl paint objects 2020

How could looks like a skin from the dead Ghost?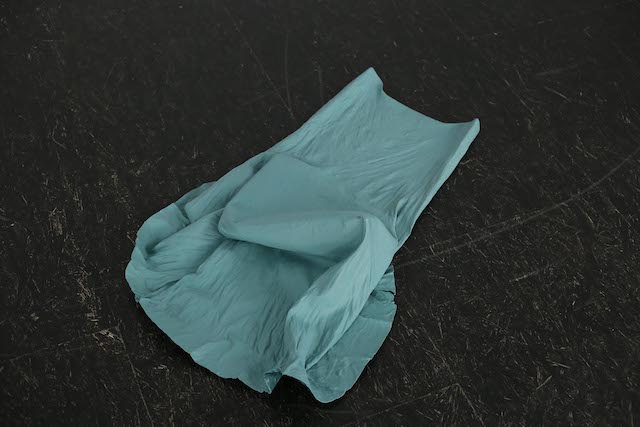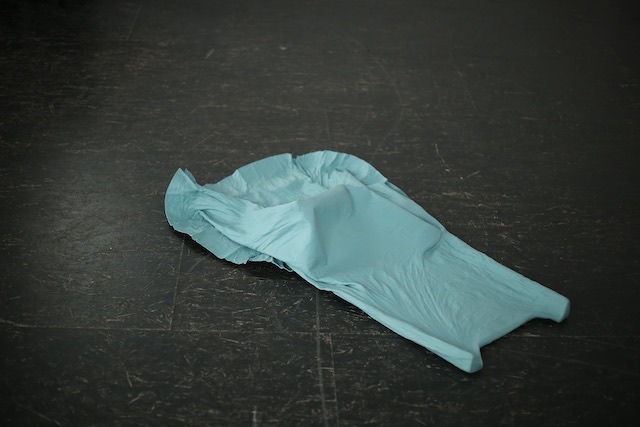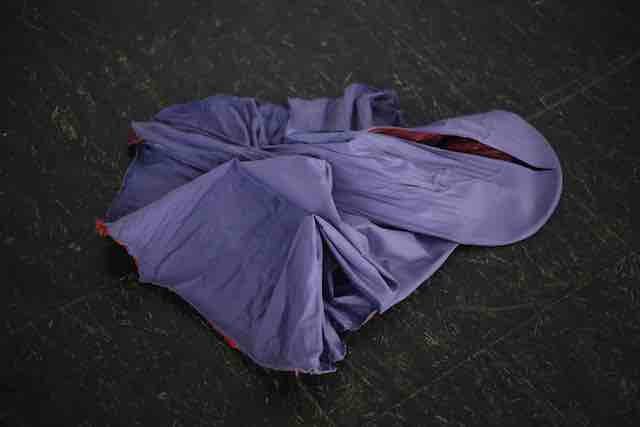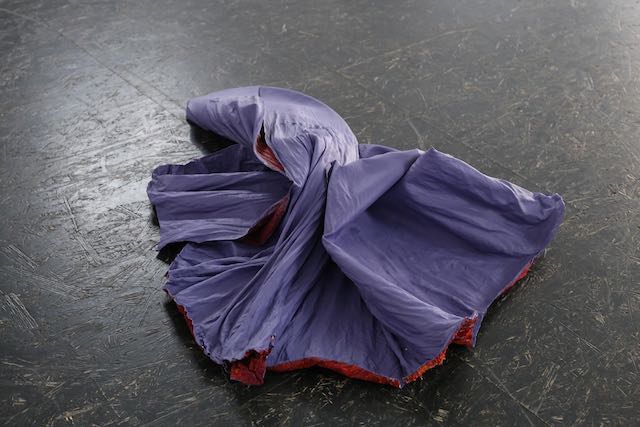 Hausfraukunst/ Hauswife art
Painting with hot dishes on the thermosensitive paper
Famous story of Sisyphus, perfect metaphor for everyday activities pair with the care of a home. When you start, you should do it again, hard work which never would be award. Housewife's art pieces thematising these principles very well.
Hausfraukunst is a metaphor for a housewife's work. Painting with hot dishes and home tools on the permosensitive paper. Paper is reacting on temperature and in touch point change its colour, but this change is not long- lasting after more or less five years are going to whiter till fade out. Artworks seems to be a graphic, but each piece is original one piece of painting.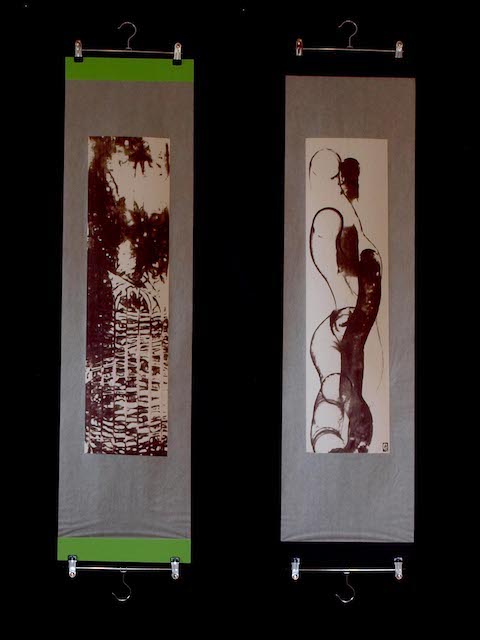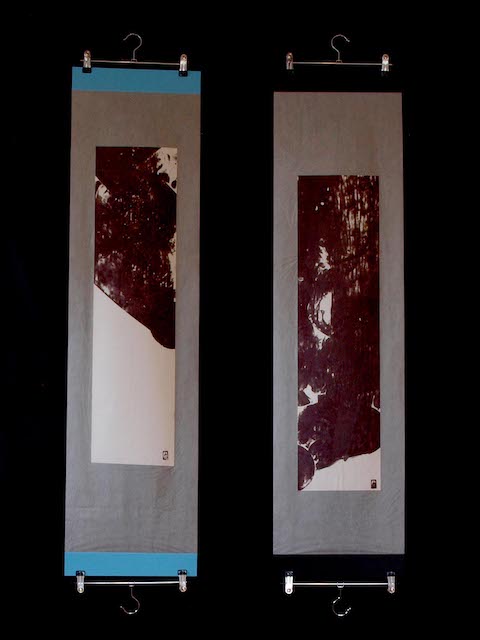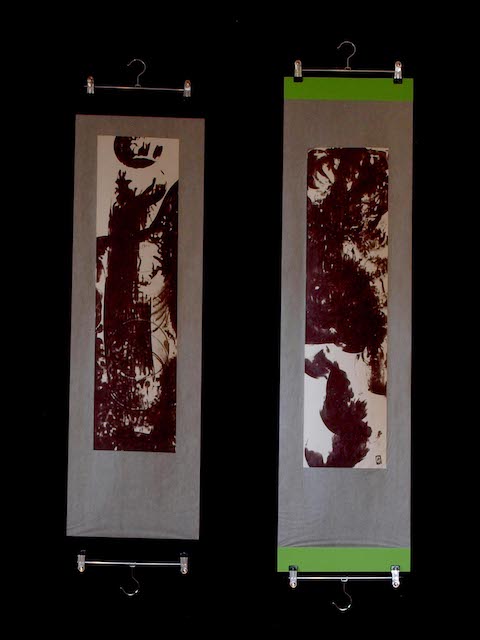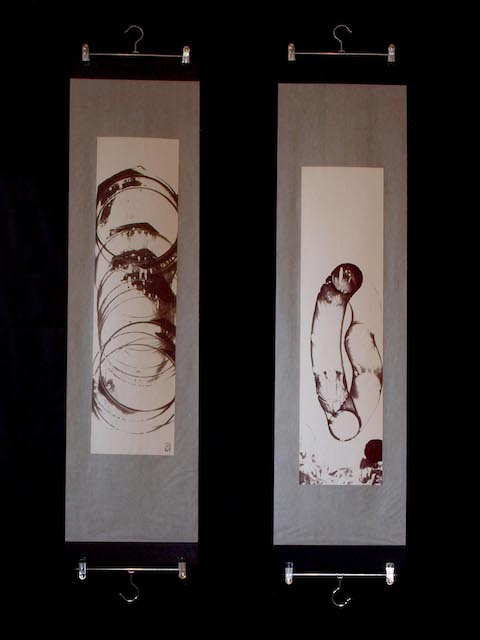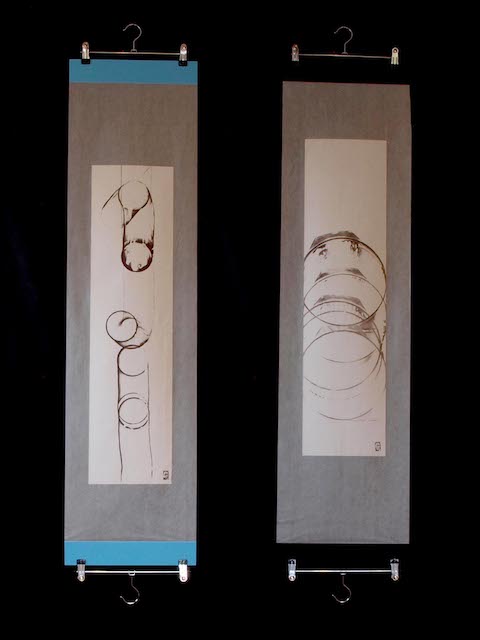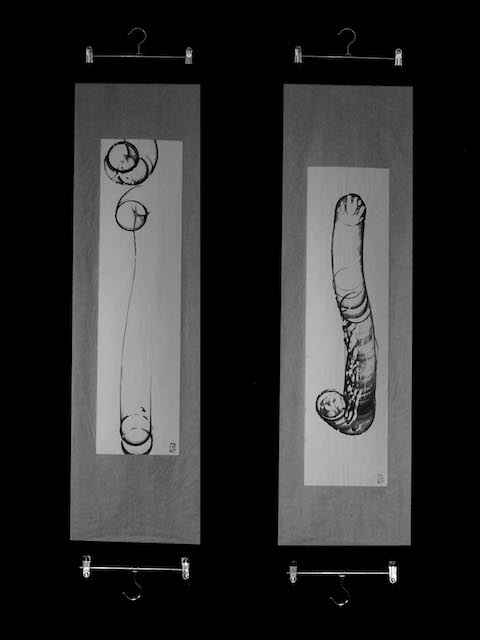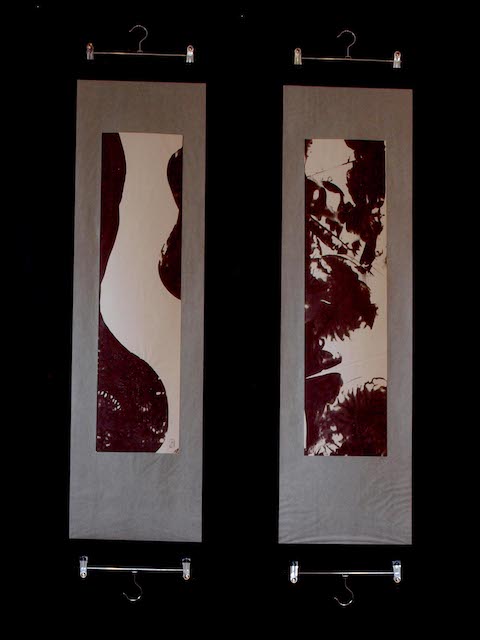 Collection of ink paintings, created during an Intership in National Taiwan University of Arts, 2015

My boyfriend came back
from the war
Ink painting on the silk scroll 160x8000cm, 2013

Transcription of early Web art work from Olia Lialina. What happens with digital masterpiece, when electricity is gone, when support devices don't exist anymore. Do artwork need a handwork?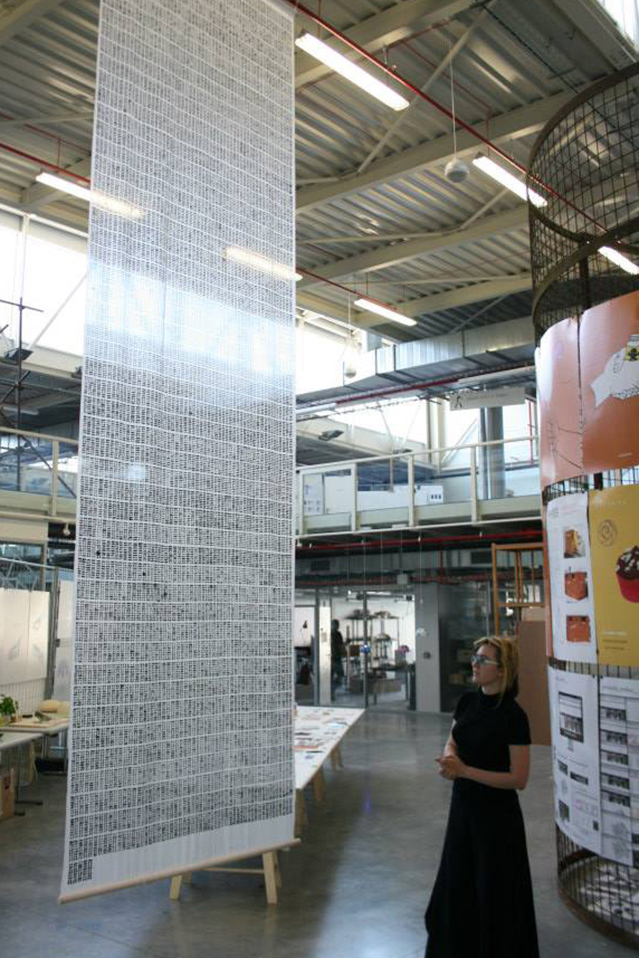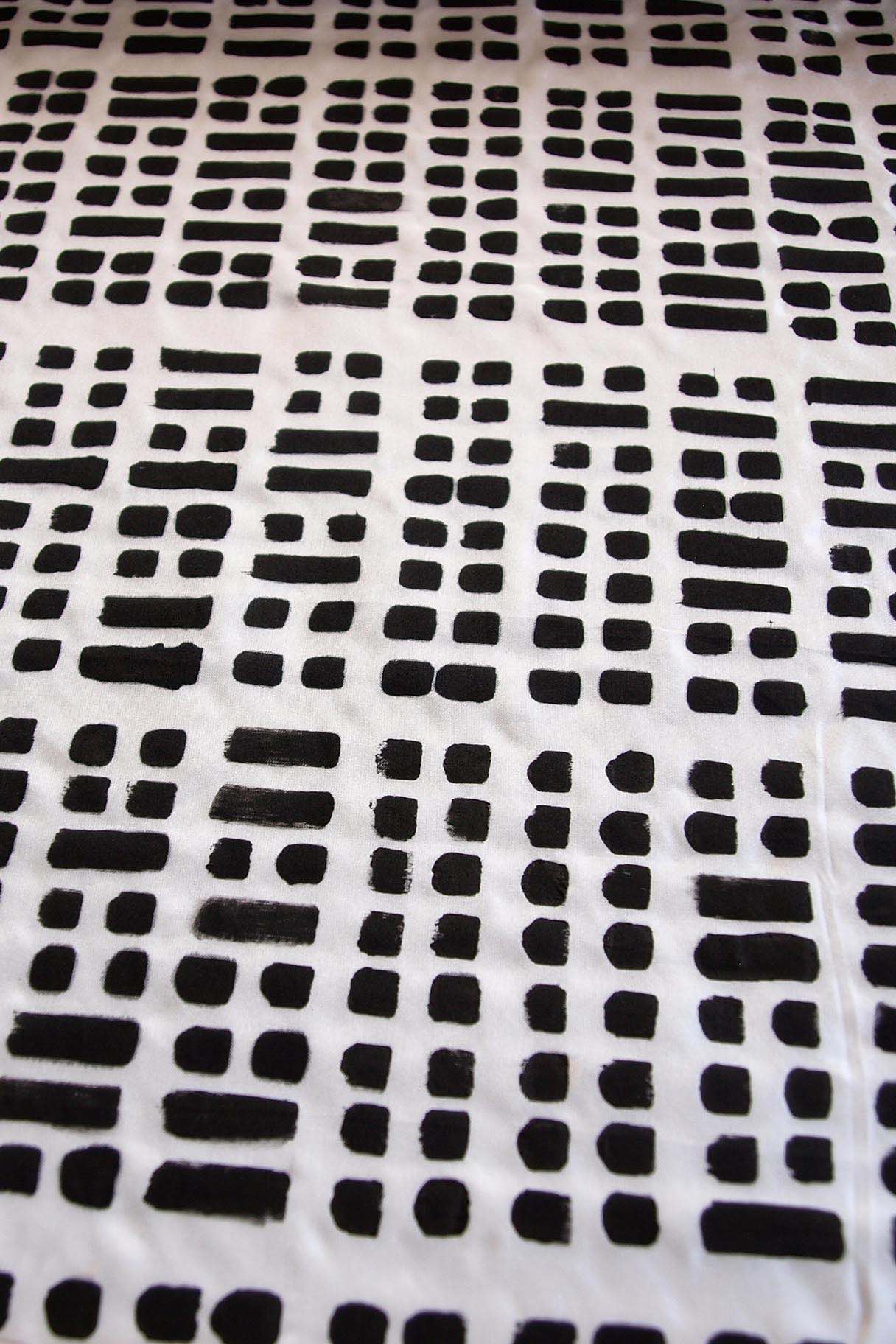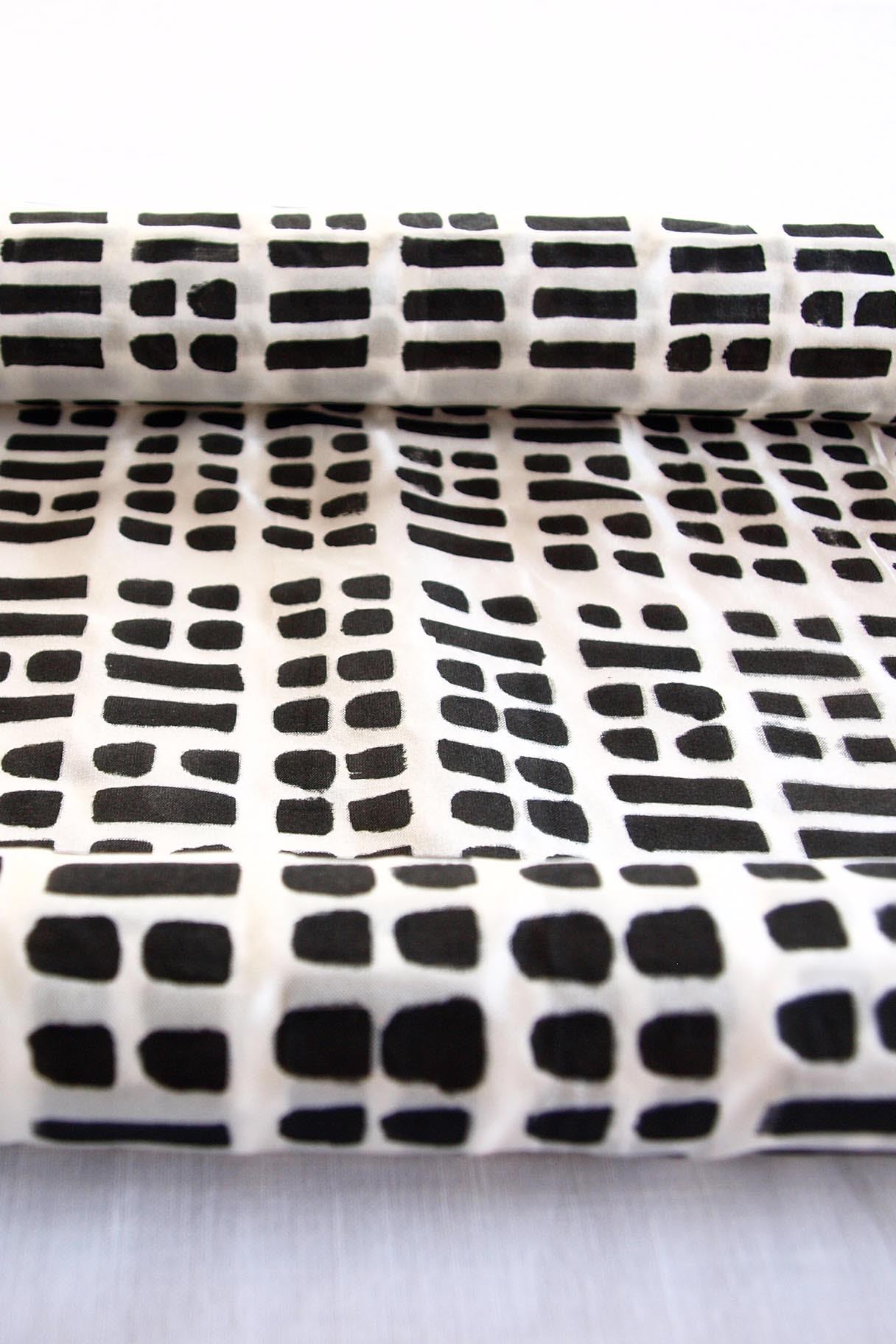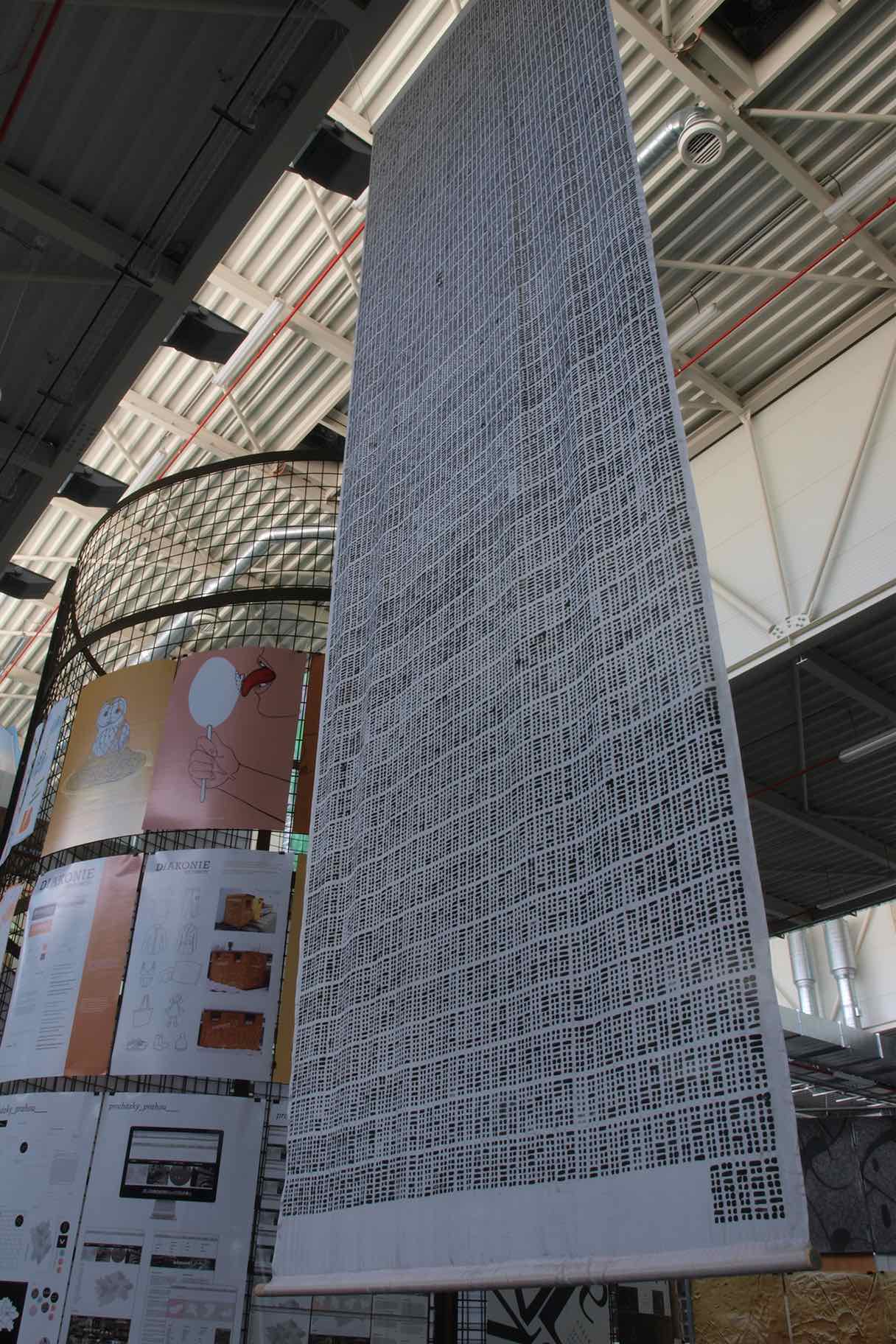 Collection of photographs have been created by using my body to create fascinating abstract compositions. Digital techniques in photoshop have allowed me to combine two of my artistic skills: 'My photography is more like painting than photography. Like a painter I use the movement of my body to make strokes and create the pictures. Then in post-production I have created the final compositions'.